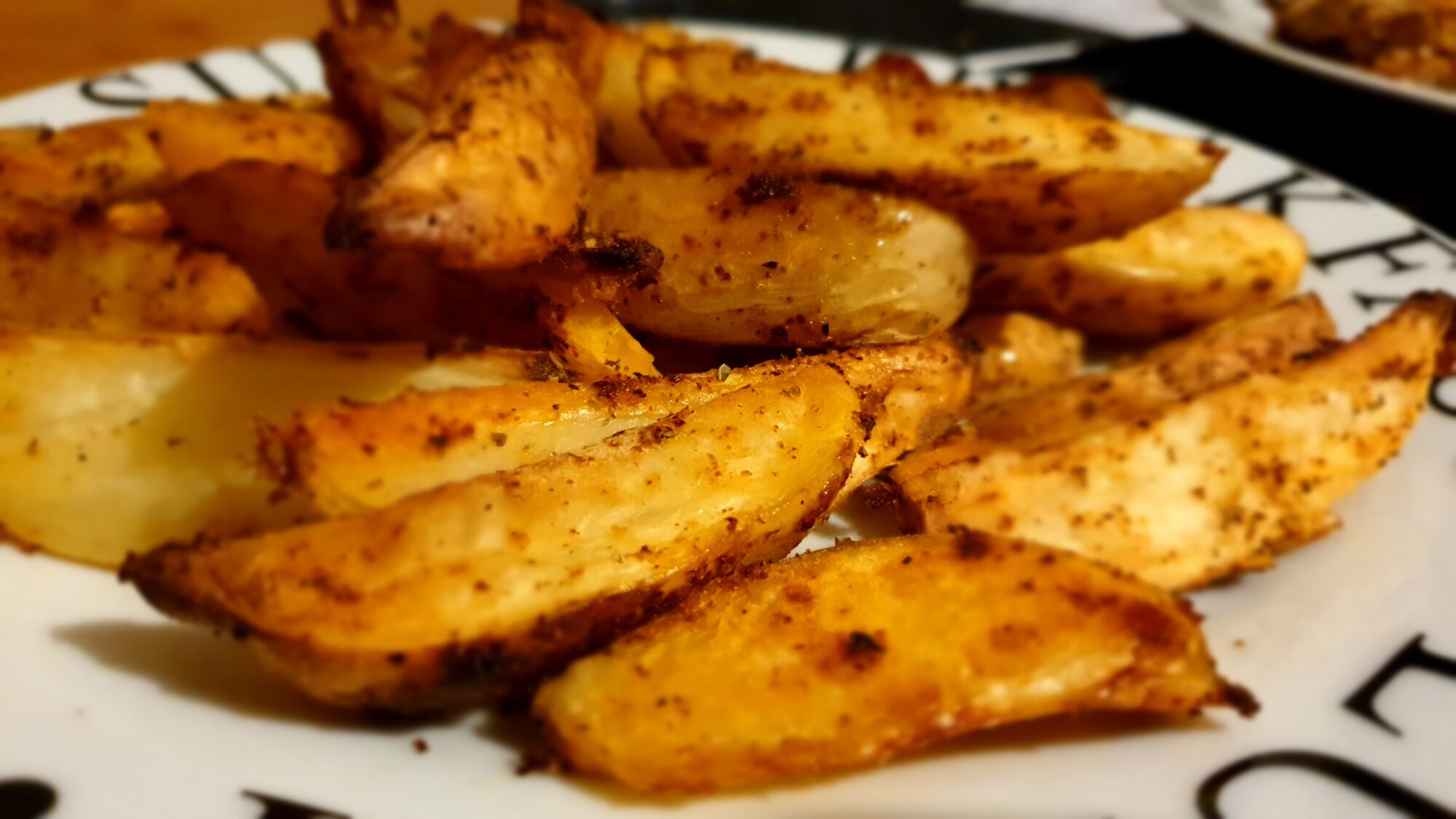 Nutrition Facts
Servings 4
---
Amount Per Serving

% Daily Value *

Total Fat 2.9g

5

%

Saturated Fat .04g

1

%

Net Carbohydrate 1g

1

%

Sugars 1g
---
* Percent Daily Values are based on a 2,000 calorie diet. Your daily value may be higher or lower depending on your calorie needs.
4
Baking Size Potatoes (Scrub, Skin on and cut in wedges)
2
Garlic Cloves (Crushed)
1
Heat the oven to gas mark 6/200˚C/400˚F.
2
Place the prepared potatoes in a saucepan and cover with cold water. Slowly bring to the boil and simmer for 2-4 minutes.
3
While the potatoes are simmering, pour the vegetable oil onto a large baking tray and place the tray in the oven to heat.
4
Meanwhile, combine all the herbs and spices in a bowl.
5
Drain the potatoes in a colander and put onto the tray with the hot oil in. Turn the potatoes to coat in the oil and sprinkle with the spicy mixture.
6
Place in the oven and cook for approx 30-40 minutes until brown and crisp
7
Serve as a delicious side dish.
Hany Hints
8
* Try using other seasonings or spices e.g. chilli powder, Cajun seasoning.
* Potato wedges make a great tasty and healthy alternative to chips