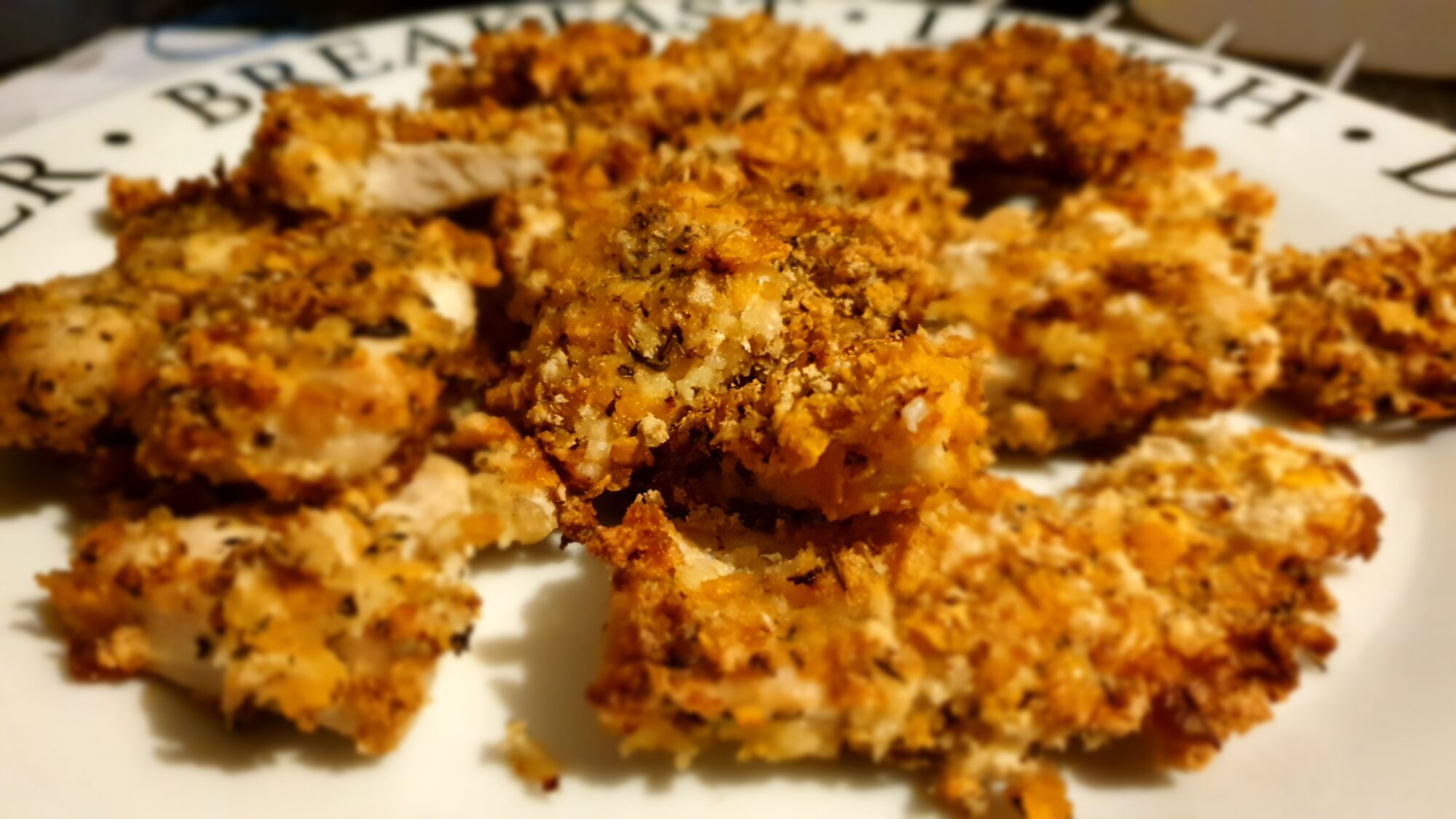 Nutrition Facts
Servings 4
---
Amount Per Serving

% Daily Value *

Total Fat 4.2g

7

%

Saturated Fat 1g

5

%

Net Carbohydrate .7g

1

%

Sugars .7g
---
* Percent Daily Values are based on a 2,000 calorie diet. Your daily value may be higher or lower depending on your calorie needs.
2
Chicken Breasts (Cut into 12 pieces)
2
Slices of Bread (Grated)
15
g
Cornflakes (Crushed)
2
Dessertspoons Mixed Dried Herbs
1
Pre-heat the oven to 200o C/gas mark 6/400o F and grease a baking tray with a little oil
2
Place the chicken pieces into a bowl, add the lemon juice and mix well.
3
Mix the breadcrumbs, cornflakes, mixed herbs and black pepper together in a bowl.
4
Dip the chicken pieces in the beaten egg then roll in the breadcrumb mixture.
5
Place the nuggets on the tray. Cook in the oven for 15-20 minutes, until golden brown and cooked through, turning regularly.
Handy Hints
6
* Serve these nuggets with homemade wedges or a baked potato
and vegetables or salad for a complete meal.
* Baking these nuggets in the oven, rather than frying them, keeps
the fat content down.
* Adding a homemade tomato salsa would mean these nuggets could
contribute to your 5 a day