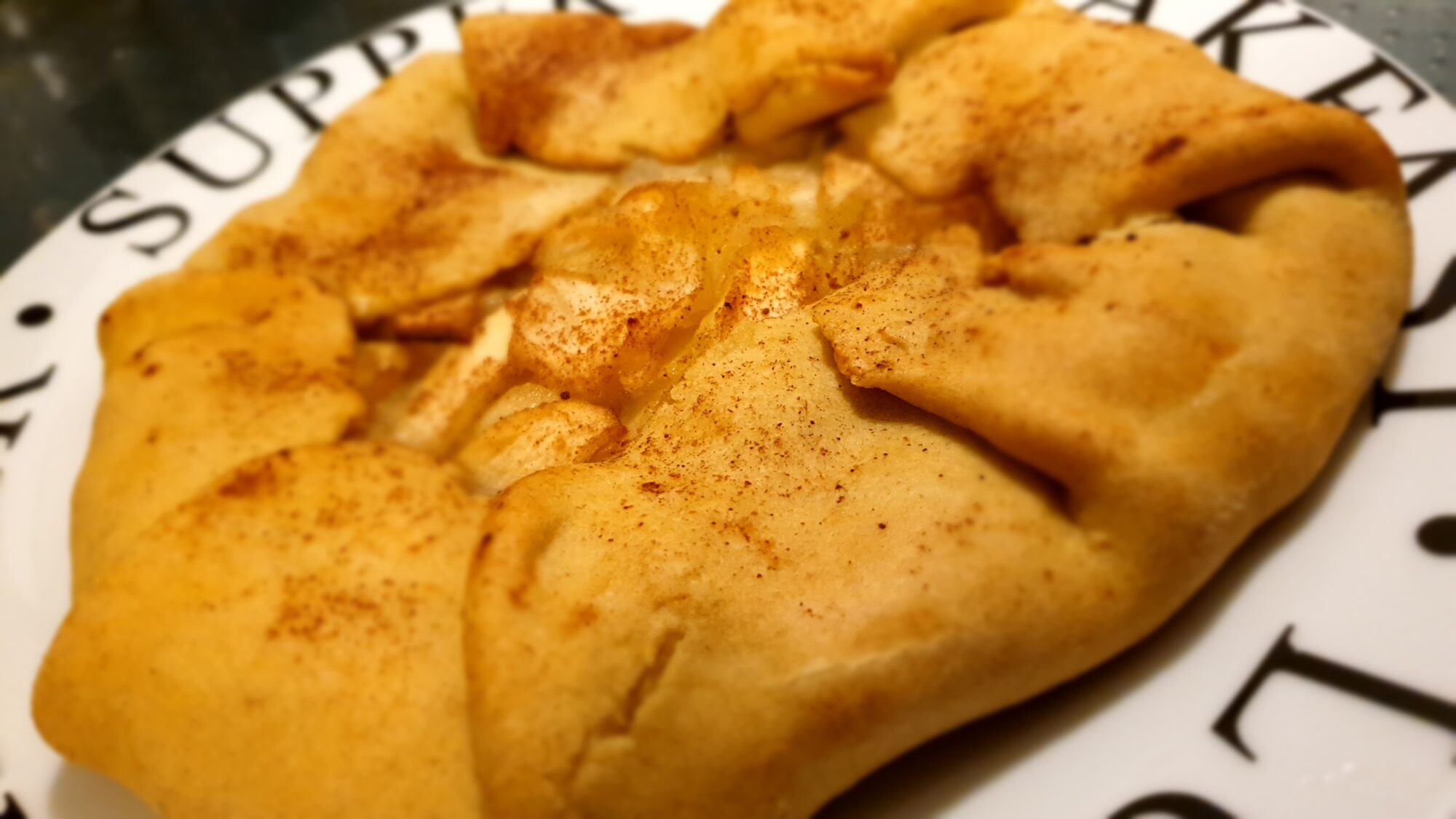 Nutrition Facts
Servings 6
---
Amount Per Serving

% Daily Value *

Total Fat 8.6g

14

%

Saturated Fat 1.5g

8

%

Net Carbohydrate 8.9g

3

%

Sugars 8.9g
---
* Percent Daily Values are based on a 2,000 calorie diet. Your daily value may be higher or lower depending on your calorie needs.
Filling
250
g
Cooking Apples (Peel, Core and Thinly Slice)
250
g
Easting Apples (Peel Core and Thinly Slice)
1
tbsp
Milk (For Glazing)
Pastry
1
Preheat the oven to gas mark 6 / 400ºF / 200ºC then grease a baking tray
with a small amount of margarine.
2
Put the chopped apples and water into a saucepan and simmer over a medium heat until soft and going lumpy (approximately 5-10 minutes). Remove from the heat and leave to cool.
3
While the apples are cooking make the pastry
4
Put the flour into a bowl and rub in the margarine with your fingertips until the mixture looks like fine breadcrumbs. Gradually add the water and mix together to make a dough and then form into a smooth ball.
5
Sprinkle flour onto the work surface and put the ball of pastry in the middle. Next, roll out the pastry until it is about 3-5mm thick and then transfer the pastry onto the baking tray.
6
When the apple filling is ready, put it in the centre of the pastry.
7
Brush the edge of the pastry with cold water, so that it will stick. Gently pull the pasty up around the apple, it is ok if there is a gap at the top.
8
Brush the milk over the pastry to glaze.
9
Cook in the oven for 30 minutes until golden brown.
Handy Hints
10
* You could use tinned apples or eating apples instead of cooking apples and you
will not need to simmer them.
* Try adding other fruits (fresh, tinned or frozen) e.g. mango, berries, raisins.
* Sprinkling 1 teaspoon of cinnamon over the apple will give extra taste.